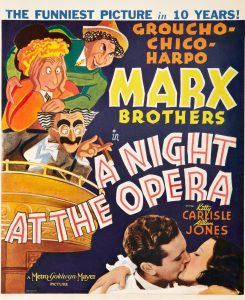 If you thought that the great Marx Brothers' film contained strange and wonderful moves, just wait until you see the chess!
It has only been a week since the Tata Steel chess tournament concluded and the next event is already upon us.
Saturday 6th February will see the start of the Opera Euro Rapid. Sixteen of the world's top players, including World Champion Magnus Carlsen will battle through a series of matches for their share of the $100,000 prize fund.
I will keep you updated during the tournament but please remember, chess fans are luckier than followers of other sports as most big events are covered live, and for free with expert commentary, online.