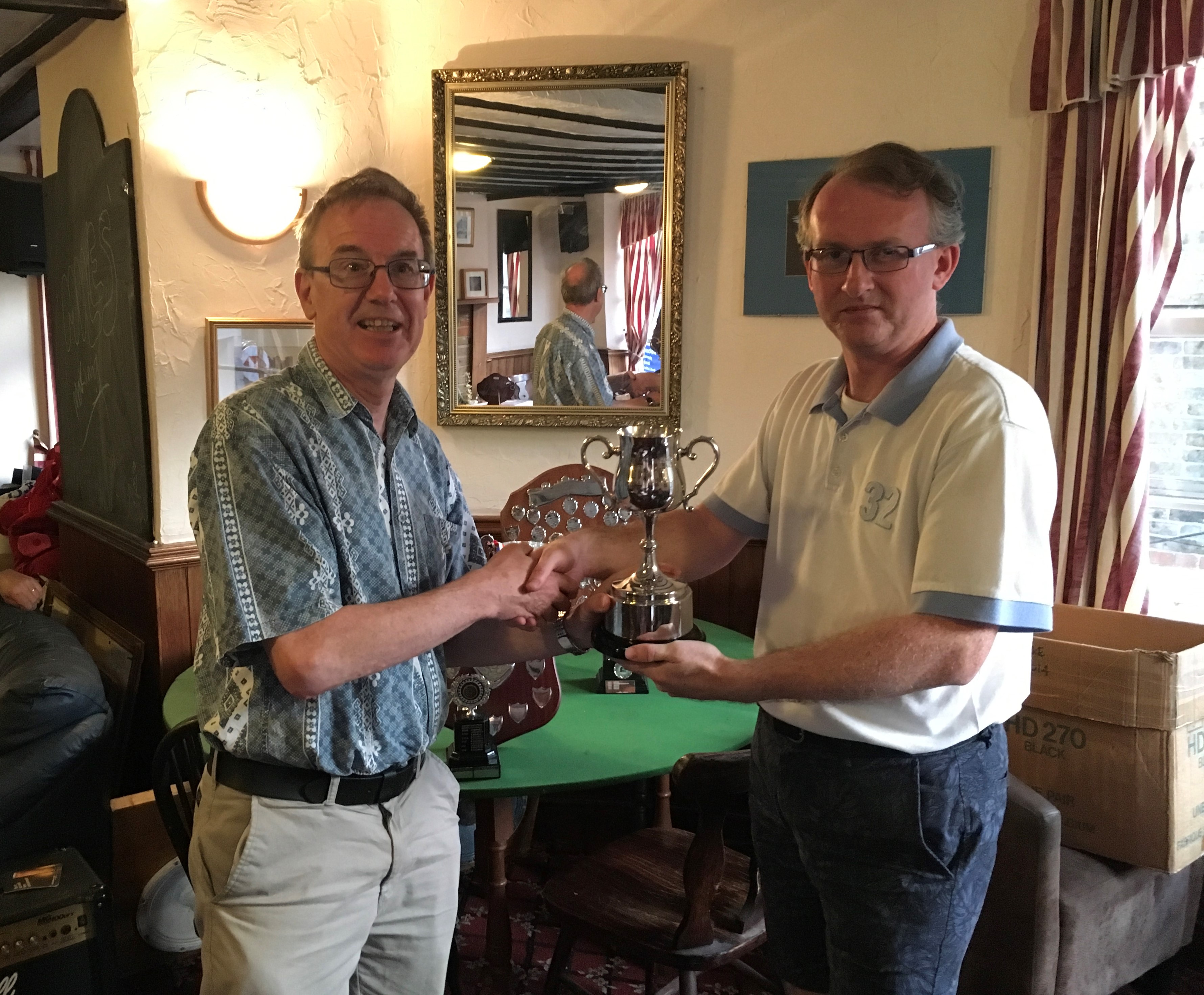 At the Thanet Chess League AGM on Tuesday, the Chairman, Broadstairs' own Andy Flood, announced that the league was in a very healthy financial position, helped considerably by another successful Thanet Congress in 2018. Andy (seen on the left receiving the Mick Croft Cup for Broadstairs from League Event organiser, John Clarke) has done so much for the league in his three years in charge and last month he appeared – if that's the right word – on BBC Radio Kent promoting chess in general but specifically the 50th Thanet Chess Congress which is fast approaching. He has been promised another slot in September when he hopes to be able to give some feedback on what promises to be a very special occasion. (If you haven't read earlier items on the congress, we have received entries from five players who took part in the first Thanet Congress in 1970 and from Gordon Lloyd the instigator of the congress and controller for the first dozen years or so.)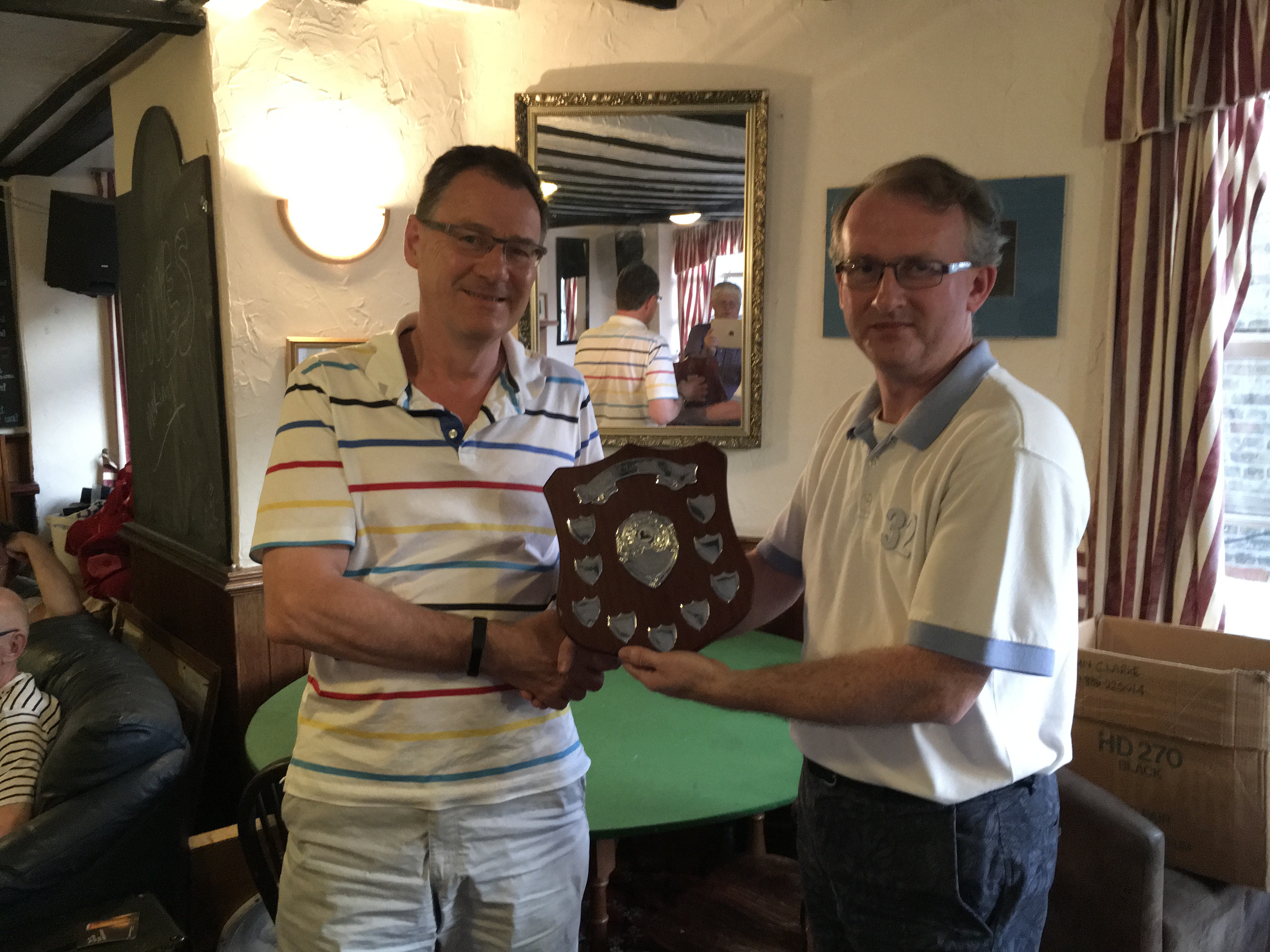 The evening was also a successful one for Broadstairs Chess Club. In addition to the Mick Croft Cup, the club was presented with four further trophies for winning the Jamboree, the Hargreaves Shield, the Team Buzzer and the Team Quickplay. This capped an excellent year for the club which also finished second in the Millar Cup and the B teams finished runners up in both the Team Buzzer and Team Quickplay.
As they say in all the awards ceremonies, there are too many people to mention individually but thanks to all those who contributed to the club's success in the past year. Unfortunately, Andy was the only captain present of any of the winning Broadstairs teams to collect his award – and even he was a non-playing captain of the Hargreaves Shield team – so the editor collected three trophies despite not playing in any of the respective competitions. Here he is receiving the shield for the Team Quickplay. This is a relatively new competition but Broadstairs' first victory in our initial attempt.
Thanks were given also to Ian Hames (who took the photos and who appears in the mirror reminiscent of that painting by Velásquez) who as League Secretary has done so much to help by setting up the ECF LMS account for the Thanet League, arranging fixtures and helping Andy with the congress. Roll on the 50th Thanet Chess Congress in three weeks' time and for those of you who have been on Mars for the past few months, information and online entry can be found on the congress website here.